It's becoming more and more important to take a better approach to how you market to your audience in order to stand out from the competition. Nothing could be more true than navigating Facebook. Facebook has over 2 billion users, and as a social media platform continues to grow, newsfeeds are always changing and are implementing new tools.
In today's post we will share with you the best marketing tricks and tips for Facebook in 2018.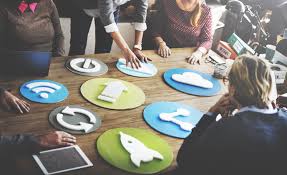 Quality is better than quantity
Did you know that every 60 seconds there are over 310,000 status updates and over 50,000 shared links uploaded on Facebook?
That's a lot of content being shared and posted on Facebook. To stand out from the competition, you need to create and publish quality content. It's not frequency that's going to increase your reach; quite the opposite, actually. With new newsfeed updates it's even more important to create high-quality content.
2 Quick Facebook page promotion tip
Planning on running an ad to promote your Facebook page? When you create these campaigns, it will automatically set the text and description as per your page settings. Instead, to better your response for each segmented market, you can customize the heading by clicking in Advance options and using the text blog to make the chances.
Go live on Facebook
Unless you've been living under a rock for the last few years, you probably have seen how important video content on Facebook marketing. One of the best video content reach you can get is with Facebook's live video. You don't need a professional shot for it to work. Use the live video option to showcase a new product or promotion, to give tips in your industry or show behind-the-scenes teasers for upcoming lines.
Share a story
Yes, even for your pad marketing campaigns. Sharing a story will help you get more interest and create stronger connections with your target audience, both in turn will get you get more clicks to your website. You can do this by creating teaser ads before a product or site launch, getting people invested in your launch, or outlining a story that's important to your brand in long from video or text post.
Use engaging pictures
If you want to stand from the crow you need to use engaging pictures. This is not just because they make for trustworthy testimonials, but because these images are unique enough to stand out from thousands of daily posts. Will all image ads, you want to be sure that your image stands out from the rest. Try using multiple image carousel ads to create an image story, or use single images that pop and stand out from the competition.
Use a great cover photo
By updating your cover photo regularly with new product lines, promotions and seasonal sales. This will help you ensure when potential fans and shoppers visit your page, your latest and most popular content is right in front of them.