As you try to expand the reach and appeal of your business, what is one of the most marketing tools in 2018 that you can use to your advantage? You might have answered "social media" and you are absolutely right. But more specifically, Instagram can be a great tool for your business – if utilize correctly. This helpful blog will provide you with the know-how you need to leverage this visually-oriented platform to expand your reach, build your brand, and attract new clients.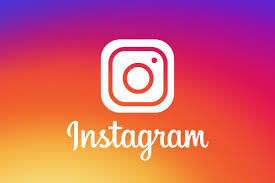 Why use Instagram for marketing?
For starters, why use Instagram for marketing in the first place? For one, it's one of the biggest social media platforms today with 800 million active monthly uses and continuing to grow. In other words, it's highly likely that a good portion of your target audience can be found on Instagram.
Second, research has shown that Instagram has not one of the highest, but the highest engagement rate of all social media platforms by far. Needless to say, if it's your aim to increase the effectiveness of your marketing, you need to start using Instagram today. But how exactly can you leverage this invaluable marketing tool to reach your business and social media marketing goals?
Use hashtags to boost awareness
To consistently generate new interest in your business, you need to start using hashtags. After all, they are the way that users search for photos of a specific type or relating to something of interest. If one of your post shows up during their search, they will click on your photo to explore it more.
Stick to your story, create your brand
Consistency is key on Instagram. You'll have a hard time keeping your followers if you're all the map on Instagram. Therefore, each one of your post should hold to the same theme as the others. Each post should fit seamlessly into the bigger picture – your business story.
Interact with your audience
Engaging with others on Instagram can have numerous benefits. It's a key ingredient in both customer satisfaction and brand advocacy and it will also increase your business.
So who should you be engaging with? Your followers, industry authorities and followers of those you follow. The more people you engage with, in a sincere way, the better the results will be.
Share user-generated content
Going right along with the last point, sharing user-generated content is a great way to engage and be engaged with. You can come up with fun and creative ways to get your customers to share your pictures, videos or post.
In turn, others may become customers and share their enthusiasms in hopes of having the same honor.
Encourage in-person interaction with location tags
As you try to generate leads, it's important that you find ways to get them more and more involved with your business. Since Location tags encourage in-person interaction, they can help you do this.
What better way to point users to your physical business location? That may be all the motivation someone needs to get in the car and pay you a visit, especially after seeing other images that are associated with the location you choose.
As you can see Instagram is one of the best social media platforms to market your business.